INSTITUTO CERVANTES AT HARVARD
Observatorio de la lengua española y las culturas hispánicas en los Estados Unidos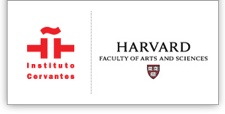 May 6th, 2021 (13:30 – 15:00 Boston | 19:30 – 21:00 Madrid)
Online via Zoom RSVP: info-observatory@fas.harvard.edu
Trends in Spanish-Language Literature:
Granta's New Selection of Emerging Writers, 2021
With Editor Valerie Miles and
Writers Mateo García Elizondo, Dainerys Machado Vento and Michel Nieva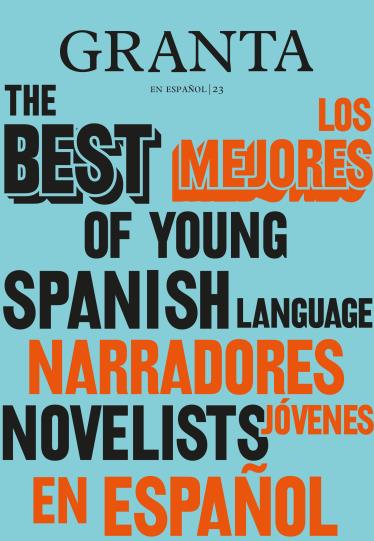 This event celebrates the launch of Granta Best of Young Spanish Language Novelists 2. Founded in 1889 by students at Cambridge University as a periodical of student politics, badinage, and literary enterprise, Granta was transformed during the 1980s into the literary quarterly it is known as today, following an American student's initiative to include American fiction, which was not well-known in Britain at the time. The journal continued to evolve, and in 2003 another American editor, living in Barcelona, realized that Spanish-language literature was not particularly well-known in the Anglo world and that Latin American and Spanish writers weren't reading each other. Granta's publisher, Sigrid Rausing, then encouraged the magazine to open more space for writing in translation, and in 2010 the first of the journal's famous lists of writers in a language other than English came out: "Best of Young Spanish Language Novelists." Ten years later, Granta has once again selected 25 emerging writers to mark a new, vibrant generation of the Spanish-speaking world.
This session with the Observatorio is an opportunity to meet and interact with three of these young writers and to learn more about this dynamic literary scene. Professor, journalist, literary critic, translator, and editor of this special issue Valerie Miles will introduce the journal, the selection process, and the writers participating in this conversation–Mateo García Elizondo, Dainerys Machado Vento, and Michel Nieva–in addition to serving as moderator for the session. Each writer will
introduce the piece for which they were recognized and share an excerpt in its original Spanish and in English translation.
Este evento celebra el lanzamiento del número especial de Granta, Best of Young Spanish Language Novelists 2. Fundada en 1889 por estudiantes de Cambridge University como una revista de política universitaria, humor y creación literaria, Granta se convirtió durante los años 80 en la publicación literaria trimestral que conocemos actualmente tras la iniciativa de un alumno estadounidense de incluir ficción norteamericana, la cual no era bien conocida en Gran Bretaña por aquel entonces. La revista siguió evolucionando y en 2003 otro editor americano, que residía en Barcelona, observó que la literatura en lengua española no se conocía en el mundo anglosajón y que los escritores españoles y latinoamericanos no se leían entre sí. Sigrid Rausing, entonces al frente de la editorial, animó a los editores de la revista a abrir las puertas a obras en traducción, y en 2010 Granta publicó la primera de sus famosas listas de escritores en lengua no inglesa: "Best of Young Spanish Language Novelists". Una década después, la revista ha seleccionado de nuevo a 25 escritores jóvenes para destacar a una nueva y vibrante generación en el mundo literario de habla hispana.
Esta sesión con el Observatorio constituye una oportunidad para conversar con tres de estos escritores y conocer mejor esta escena literaria tan dinámica. Valerie Miles, profesora, periodista, critica literaria, traductora y editora de este número especial, presentará la revista, describirá el proceso de selección y moderará la conversación tras presentar a los escritores participantes, Mateo García Elizondo, Dainerys Machado Vento y Michel Nieva. Cada uno de ellos presentará la obra por la que ha sido reconocido y compartirá con el público un fragmento en el original español así como en traducción al inglés.
Language: English and Spanish
Website:       http://cervantesobservatorio.fas.harvard.edu/
Email:           info-observatory@fas.harvard.edu
Twitter:        @ObserESHarvard http://bit.ly/TwitterObservatorio
Facebook:  http://bit.ly/FacebookObservatorio