Join us on Friday June 8th 2018, 7:00 pm at McNally Jackson Bookstore in NYC for the presentation of Unrepentant Times bilingual anthology of short stories by Mexican authors: Lorea Canales, Alberto Chimal, Úrsula Fuentesberain, Isaí Moreno, Erika Mergruen and Yuri Herrera.
Prologue by Elena Poniatowska Amor.
Book presentation will be conducted by Charlotte Whittle, Lorea Canales (author) and Omar Villasana (editor)

52 Prince Street
New York, NY 10012
Phone: 212 274 1160
Acompáñenos este viernes 8 de junio de 2018 a las 7:00 pm en la libraría McNally Jackson  de Nueva York para la presentación de Tiempos Irredentos, antología bilingüe de autores mexicanos: Lorea Canales, Alberto Chimal, Úrsula Fuentesberain, Isaí Moreno, Erika Mergruen y Yuri Herrera.
Prólogo de Elena Poniatowska Amor
La presentación correrá a cargo de Charlotte Whittle, Lorea Canales (autora) y Omar Villasana (editor)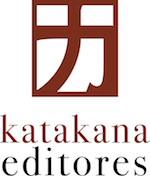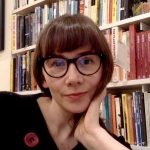 Charlotte Whittle's translations and writing have appeared in The Literary Review, Los Angeles Times, Guernica, Electric Literature, BOMB, Northwest Review of Books, and elsewhere. Her translation of Norah Lange's People in the Room  is forthcoming from And Other Stories.  She lives in New York and is an editor at Cardboard House Press.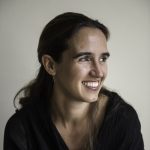 Lorea Canales is a lawyer, journalist, translator, and critically acclaimed novelist. One of the first Mexican women admitted to Georgetown Law, Canales worked in antitrust and electoral law in Washington, DC, and Mexico before joining the newspaper Reforma as a legal correspondent.
Since then, Canales has taught law at Instituto Tecnológico Autónomo de México, edited for the New York Times Syndicate in its Spanish news service, and worked for Felipe Calderón's presidential campaign in Mexico.
In 2010, Canales received a master's in creative writing from New York University. She published her novel Apenas Marta(Becoming Marta) in 2011 and Los perros (The Dogs) in 2013. Becoming Marta was published in 2016 English by Amazon Crossing and has won the International Latino Book Award.  Canales currently lives in New York.